Trusted by the best in construction for
Concrete Pumping in Adelaide
"We'll get the job done"
equipment
Our range of concrete pumps, include: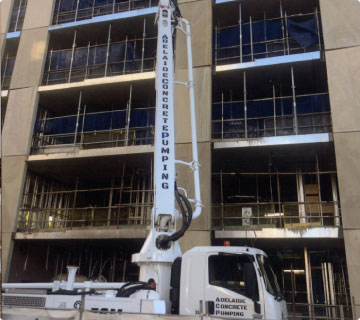 47 Metre Boom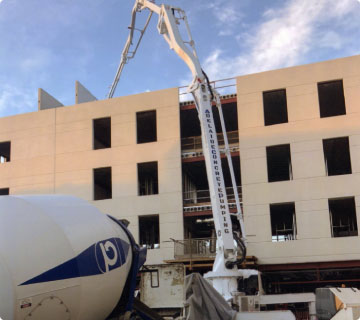 36 Metre Boom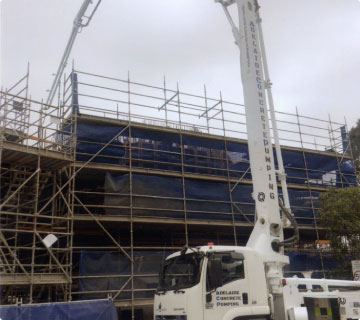 28 Metre Boom
Get a Quote for Concrete Pumping in Adelaide
Services
Dependable for all
Concrete Pumping services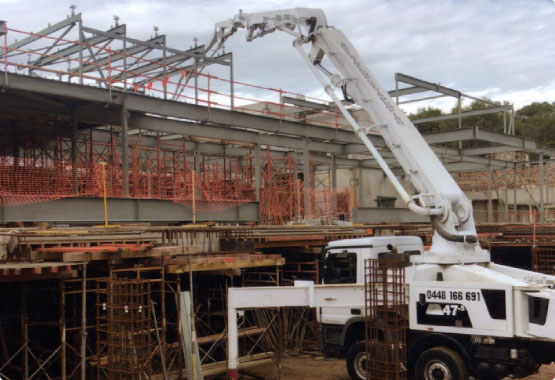 Commercial Concrete Pumping
We can hanlde large or small commercial construction projects, offering reliable concrete pumping with our array of differnet pumps, booms and trucks.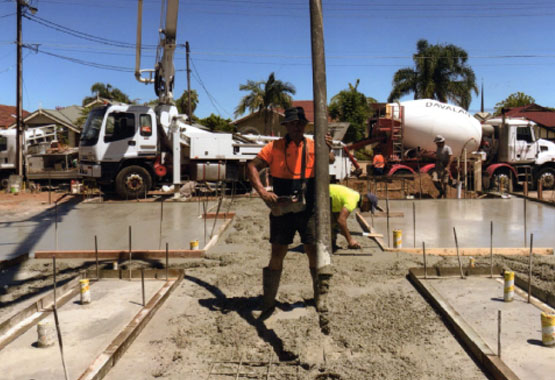 Residential Concrete Pumping
We can make sure your residential construction project gets dependable concrete puming when you need it the most.
About Us
About Adelaide Concrete Pumping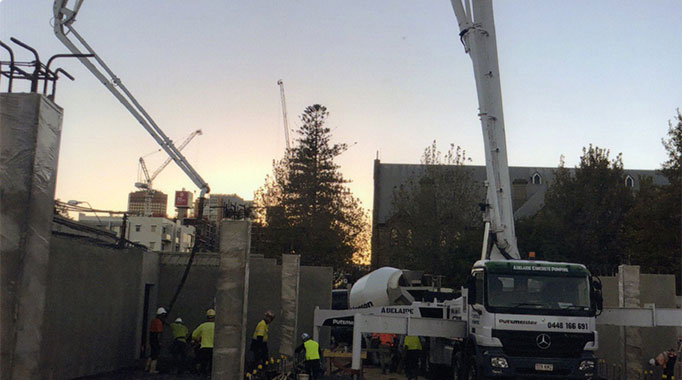 About Us
Since our inception three years ago, we have been dedicated in delivering on our clients needs of reliable and dependable concrete pumping in Adelaide. That dedication has allowed us to grow quickly and expand our capacity, equipment and fleet of trucks.
We service commercial and residential building projects, with a variety of high pressure pumps and twenty eight to forty seven meter booms. This enables us to reach hard to get to areas and deliver quality concrete fast.
Our quality trucks and equipment are serviced regularly, all SWIMS and JSAs for machines and all documentation for pumps are up to date with high standards. This enables us in making sure our customers concrete pumping needs are met on time. Contact us for a quote today!
Our Mission
Our mission is to provide reliable and dependable concrete pumping, meeting the needs of the construction industry in Adelaide.
Our Capability
We can act fast and provide a superior and dependable concrete pumping service, catered to your needs and time frame in Adelaide. Our fleet of trucks and pumping equipment is regularly maintained and kept in excellent working order.
Our capacity includes a variety of high pressure concrete pumps, with a variety of lengths including:
High rise level capacity
47 meters
36 meters
28 meters
Our equipment can reach, multistory and high rise, multi level concrete pumping.
Service Area
We cover all of Adelaide metropolitan areas and rural parts of South Australia on request. With multiple trucks we have the capacity to deliver on concrete pumping on short notice through Adelaide and surrounding areas.
Contact Information
Adelaide Concrete Pumping
Fill out the contact form for a quote or give us a call for a
prompt reply to your concrete pumping needs
Address
23a Humphries Terrance, Kilkenny

Phone: